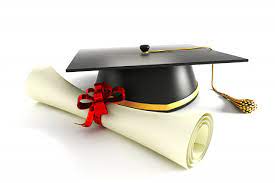 Patna University was founded in 1917 and has served as an affiliating and examining body for more than three decades. It was converted to a purely teaching-cum-residential university with jurisdictional jurisdiction over Metropolitan Patna on January 2, 1952. It is one of the oldest universities in the country. It is the first in Bihar and the seventh oldest university in the subcontinent. The university buildings are located on the banks of the Ganges River and the other campus i.e. Saidpur campus. The Faculty of Medicine at Patna University has 31 postgraduate departments in the faculties of Science, Social Sciences, Humanities, Education, Commerce, Law and 10 constituent colleges, besides the Patna Medical College and Patna Dental College, which are managed and controlled by the state. Government. There are 4 institutes created by the university e.g. Institute of Psychological Research and Services, Institute of Public Administration, Institute of Music, and Institute of Library and Information Science.
The College of Arts and Crafts is completely dedicated to the curriculum of fine arts and is imparting teaching in painting, sculpture etc. A Faculty of Fine Arts has also been started and is located on the campus of the College of Arts and Crafts. The Directorate of Distance Education (DDE) is a separate entity that caters to the needs of a large number of students who are unable to get admission as regular students in colleges or are in service in some institutions. The university is eager to start e-learning. The University is also running Master of Business Administration courses in the Department of Applied Economics and Commerce, Postgraduate Diploma courses in Industrial Safety Management and Rural Management and Welfare Administration in the Department of Personal Management and Industrial Relations. These are self-financed courses.
The Center for Population Research is working in the Department of Statistics in collaboration with the Ministry of Health and Family Planning, Government of India. It is the Center for Population Studies and Publications Health. Patna University Computer Center has conducted Post Graduate Diploma (PGDCA) course in Computer Applications from the session 2008-09. The Diploma in Bio Informatics course at the Postgraduate Center is likely to start from the next semester. Master in Computer Applications (MCA) started after the approval of Honorable Chancellor in Statistics Department, Patna University.
Patna University Admission 2021
The Central Library is catering to the needs of students and teachers, researchers etc. and is located in the center of the campus. The library has been connected to the internet and steps are being taken to computerize the functioning. The University Central Library is providing its services to teachers, students and researchers. It is open 24 hours to students. At present the number of different editions is more than 7,000,000 in addition to 6 journals and 50,000 previous journals. It contains more than 5000 valuable old manuscripts which are very rare and very useful for researchers. The library is working to set up an e-resource center, e-journal facilities and convert it into a digital library. Best place for free job posting
The East Zone Inter University Cricket Tournament (M) was organized by Patna University from 20.11.2007 to 08.12.2007. Patna University was adjudged runner-up from around 38 participants for the first time after many years. P.U. Thus the team qualified and participated in the Inter Zonal 2007-08 tournament in Chennai. It was also selected to participate in the Vijji Trophy tournament from 16 February 2008 in Amritsar.
The Inter University Sports Meet "Eklavya" in Ara was attended by a sports team of over sixty boys and girls and bagged twenty-three medals. Last year the chess team of the runner-up, Patna University, participated in the All India Chess Tournament in Kanpur and finished fourth. The table tennis team (boys and girls) also participated in the Inter University T-T Meet at LN M University, Darbhanga.
Patna University Computer Center has developed its own local area network and P.U. The head office of this network is in Phase-I. Campus Networking Phase-2 from Law College to Darbhanga House is likely to start soon. Phase-III for Total Campus Networking will be started subject to receipt of grant for this purpose.
Courses in Patna University

1- Programme at a Glance
The purpose of Congress is to present and discuss the latest clinical and therapeutic approaches in the treatment of trauma and emergency surgery, to report evidence-based results, and to address controversies.
We have tried to process the comments and observations of international faculty and participants of previous congresses to further improve the quality of scientific sessions and discussion rounds. Also, we want to emphasize case discussion.
2- D.Lit. / D.Sc.
Doctor of Letters (D.Litt., Litt.D., D.Lit., Or Lit.D .; Latin Literarum Doctor or Doctor Literarum) is a terminal degree in the humanities, which can be considered equivalent depending on the country of the doctor. Of Philosophy (PhD) or higher doctorate, such as Doctor of Science (SCD or DSc). It is bestowed by universities and scholarly bodies in many countries in recognition of superior achievement in the humanities, original contributions to the creative or cultural arts, or scholarship and other qualities. It can be awarded as an earned degree upon completion of a regular doctoral course of study, which usually involves the development and defense of an original dissertation. Or may be awarded as a higher doctorate earned after the submission and academic evaluation of a portfolio of continuing scholarships, publications, research, or other scientific work of the highest caliber.
– Fee of Courses in Patna University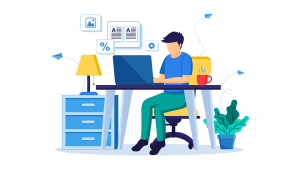 The average Doctorate in Literature course fee is INR 50K – 1 lakhs per annum
– Duration
Course Duration: Doctor of Literature [D. Litt] is 2 Years
– D.Sc.
The Doctor of Science (Latin: Scientia Doctor), commonly abbreviated as Sc.D., D.Sc., S.D., or D.S., is an academic research degree offered in many countries around the world. In some countries, "Doctor of Science" is the degree used for standard doctorates in science; SD elsewhere A "Higher Doctorate" awarded in recognition of a substantial and sustained contribution beyond the scientific knowledge required for a Doctor of Philosophy (PhD). It can also be awarded as an honorary title.
– Duration
The minimum duration of the course is 1 year and maximum is three years.
– fee
8000 to Rs. 150,000
3- Ph. D.
A Doctor of Philosophy (PhD, PhD, or DPhil; Latin Philosophy Doctor or Doctor Philosophy) is the most common degree at the highest academic level awarded after a course of study. PhDs are awarded for programs across the full breadth of academic fields. Because it is an earned research degree, PhDs require those studying to produce original research that expands the boundaries of knowledge, usually in the form of a thesis or dissertation, and their own work against experts in the field Protects In many fields, completing a PhD is often a requirement for employment as a university professor, researcher, or scientist.
– Duration
4 to 5 year
– Fee
Rs. 8000 to Rs. 150,000
4- Master's degree
A master's is an advanced degree offered by universities around the world to complete graduate studies in a specific discipline. Masters degree programs typically take graduates one to two years to complete and further prepare for careers in their chosen field. Getting a Masters degree offers many professional, personal and academic benefits to students who have graduated from the undergraduate program.
Masters degrees are available in various fields of study, including arts, business, engineering and technology, law, humanities, social sciences, biological and life sciences, and natural sciences. Within each of those fields of study, a number of practical specializations within specialized disciplines are available.
The variety of different master programs can be overwhelming – don't let it stop you! Start your search by looking at the most popular master's degrees listed below.
– Duration
eighteen months to two years of full-time study
– Fee
– up to 35,000 GBP (33 lakhs INR) per annum.
5- P.G. Diploma
The Postgraduate Diploma (PgD, PgDip, PGDip, PG Dip., PGD, Dipl. PG, PDE) is a postgraduate qualification awarded after a university degree, which complements the original degree and provides them with a graduate diploma .
-Duration
PG Diploma Level — 3 years and Certificate Level — 2 years,
– Fee
87,000 to 2 lac.
6- Bachelor's degree
A bachelor's degree is a general higher education option that offers prospective students a wide range of professional, social and academic opportunities
-Duration
A bachelor's is a four-year degree
– Fee
10,000 and 36,000 EUR/ year
7- U.G. Advance Diploma / Diploma /
Certificate
A diploma is issued by a certificate or an educational institution, such as a college or university, which testifies that the recipient has successfully completed a particular course of study. The term diploma also refers to an academic award that is given after completing studies in various courses such as diploma in higher education, diploma in undergraduate or diploma in postgraduate. Historically, it could also refer to a charter or official document, thus diplomatic, diplomatic, and diplomacy through the Codex Juris Gentium Diplomaticus.
– Duration
3 year
-Fee
70,000 to 1,50 lac.